By MORTZ C. ORTGOZA
Geez man, just saw at Fox News Tv's host Bill O'Reilly interviewing the pretty LEA GABRIELLE. Lea Gabrielle who?!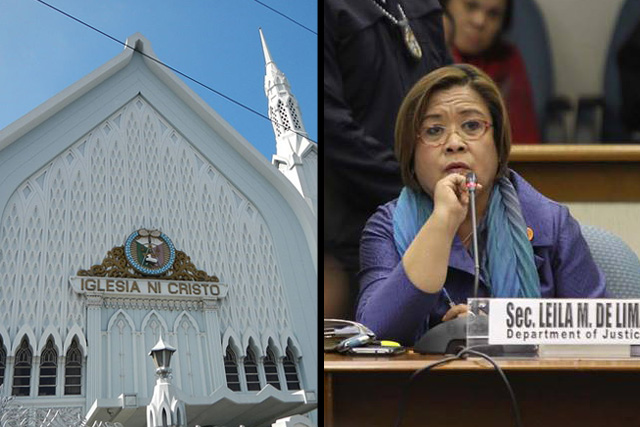 Lea Gabrielle, a skater when she was young. saw the U.S Air Force Blue Angels made some acrobatic jets' (F-16s) stunts, and told herself she want to be a fighter pilot someday.
With 10% female that composed the 100% of her Class 1997 at the United States Naval Academy (USNA) in Annapolis, Maryland (Alma mater of Philippine Congressman Roilo Golez and Secretary Joseph Emilio Abaya of the Department of Telecommunication and Communication) she burned her midnight candle there and survived the rigorous training that would transform a civilian to a military killing "machine".
"I did not find the training there hard. Probably because I was into skate when I was young," she told O'Reilly.
She said she served the navy for 12 years and flew the F/A18 "Hornet" jet for combat missions in a Carrier during the Iraq and Afghanistan Wars.
"With combat deployment from USS George Washington. Her call sign as a pilot was "Flower". Additional duties were as a landing signals officer (LSO) and as a squadron public affairs officer. She also served as an intelligence operations officer during Operation Enduring Freedom, and while in Afghanistan she was embedded with a Navy SEAL unit conducting intelligence operations. She was also a defense foreign liaison officer,"Wikipidea reported.
"What was the dangerous part of being a fighter pilot?" O'Reilly posed to Gabrielle.
"When I would be landing on a night mission on an aircraft carrier," Gabrielle retorted.
When asked why she wanted to be journalist at NBC, a military reporter for KNSD-TV (NBC 7), Fox News TV from being a fighter pilot, she said: "Because of journalists, many people support the war efforts. I saw you too (she referred to O'Reilly) supporting the war efforts of our country".
Geez man, just remember yesterday the book I gave to the pretty Michelle Zarate Lioanang, a congressional staff, when I joined the group of Congressman Pol Bataoil (2nd District, Pangasinan) having a party, with the people's organization composed of the Unwashed of the Society, at a far flung village in his district.
"This is Robin Quivers, co anchor of the Howard Stern's show, the No. 1 radio show in the U.S and the World. She used to be a nurse, who joined the U.S Air Force and left the service as captain. You know why she left? She wanted to be a radio broadcaster thus she took a short course on broadcasting in Baltimore. Joined the radio, and stumbled on a "crazy man" the tall and long haired Howard Stern who was interviewing on his program a prostitute. The rest was history as Quivers became known for her game demeanor and her infectious guffaws whenever Harold cracked jokes on his outlandish shows that made plumbers and lawyers drool on the entertaining set up of the show," I told Michelle, a Manilena who married a Dagupeno.
"Ya, I know her. Remember you gave me before that hard covered Harold Stern's book, iyong pilyo!"
.
Oo, pilyong katulad ko heg heg heg," I told her
***
I could make scathing comments on politicians and would not regret about them. 
But I found out that there are sensible people whenever I touched their religion's malpractices
 either it be for real or for the humour of it.
Because most of them are my friends, I stop doing either of these on social media Face Book.
I could cite however two examples here that friends felt slighted.
When I lauded some individuals who expose the leadership of the Iglesia ni Cristo (INC) and 



called the sect as cult where many members were ignorantly submissive to voting as one what the church brass told them to vote. Some friends and members of INC took offense, although 
shallow, at the same board at social media Face Book (FB) where I posted my observation.
Another was when I posted a poster at FB making fun of a Muslim passenger of a taxi in 
Davao City. A town mate, a Muslim, asked me he was hurt by the joke mocking their people. 
I immediately removed the post in deference to him because he was a nice friend.
By the way the poster was about a Muslim guy asking a taxi driver to stop playing the car stereo because musical instruments are sins in Islam and Mohammed would get angry on him. Instead of stopping the song, probably a
 rock & roll, the taxi driver stopped the car in front of SM-Davao, opened the passenger door, 
and told the fanatic to get out and just wait for a camel to come by and ferry him to his 
destination. Many Christians laughed at the wisdom and hilarity of the poster when they
 started posting their comments on my FB's board but it did not humour my Muslim friend and 
his friends who were my playmates and classmates when I was growing up in Cotabato.
**** 
It seems the hoopla on Department of Justice (DOJ) Secretary Leila de Lima who ran 
roughshod with the block voting Iglesia ni Cristo has been misdirected.
Son of a gun, did de Lima run roughshod with the INC?
I wonder how de Lima got all the plaudits for her courage. As a consequence she was 
being endorsed to run for the vice presidency of the land. What did the secretary had
done that she is being lionized now by Filipinos? De Lima did not do anything!
Isaias Samson Jr.

 

 and family went to the DOJ on August 25 to file the criminal illegal 
detention cases against the eight members of the Sangunian (High Council) of the 
powerful sect lead by lawyer and INC's 

spokesperson Edwil Zabala

 Zabala.
The filing led to hundreds of thousands of INC to mass for four days at EDSA in Manila to
 the consternation of commuters who were caught by the monster gridlock.
Where was the influence peddling exerted by the Secretary on the DOJ?
Because of that perception that de Lima stood against the whims and caprices of the 
High 
Council not to prioritize the illegal detention cases that could be non-bailable
 against Zabala 

and other brass, gullible Filipinos thought she was their political saviour.
E mukhang na areglo na rin si de Lima noong nakipag dialogue ang INC sa group ni 
President Benigno Aquino III how to resolve the rally.
These Filipinos, who composed the majority of the more than 101 million populations, had had enough with the electoral interference and arrogance of the INC members who composed only 2.5% of the population.
What took the goat of the Council members and their protesting brethren was the filing should
 be in a regular process just like what all Filipino litigants all over the country have been doing.
The filing should be at the Prosecutor's office in Quezon City where the complainant wait for a month or two for the respondent or defendant like Zabala to refute his complaint through a
 counter-affidavit and where the prosecutor evaluates it whether there is a probable cause in a
 resolution and recommend the warrant of arrest to a judge.
But before the judge can issue a warrant Zabala and the other respondents can ask the 
prosecutor for reconsideration and if denied he and company can go to the regional 
prosecutor's office to refute the decision of the fiscal.
If still denied there, Zabala and the seven defendants can finally appeal to the DOJ.
All of these processes can take a year, or two, or more (it depends on the power-that-be there at the DOJ) to be finalized by the DOJ if there was indeed probable cause to indict the 
members of the Sanggunian for illegal detention.
***
De Lima is not beyond reproached. She had past controversies. Few of them. despite their
 incredibility, were posted on 
social media and one I stumbled in my work as media man.
One of them was the allegation that she had sex tapes with cashiered police colonel Cesar Mancao. Another was when I bumped into the brass of the Volunteers Against Crime & Corruption (VACC) and told them about my column on the driver-body guard of de Lima firing his hand gun and physically hurting a woman and men in Urbiztondo, Pangasinan but the chief of police of the town did not charge him.
"E, iyon ang kabit ni de Lima iyang driver-body guard (that driver-bodyguard of de Lima is her paramour," the brass, a dark fellow, of the VACC exclaimed when they went to the place to check the abuses perpetrated by the driver-body guard.
These can be rumours but many people believed on these.
(You can read my selected columns at http://mortzortigoza.blogspot.com and articles at Pangasinan News Aro. You can send comments too at

totomortz@yahoo.com