I dropped by at the office of a top cop whose area is dreaded by drug pushers.  .
This officer, a down-to-earth person, has a propensity to order his men to execute countless drug pushers without even asking the media to cover the corpses that sprawled in different areas of the local government unit (LGU) since almost three years ago when he assumed office.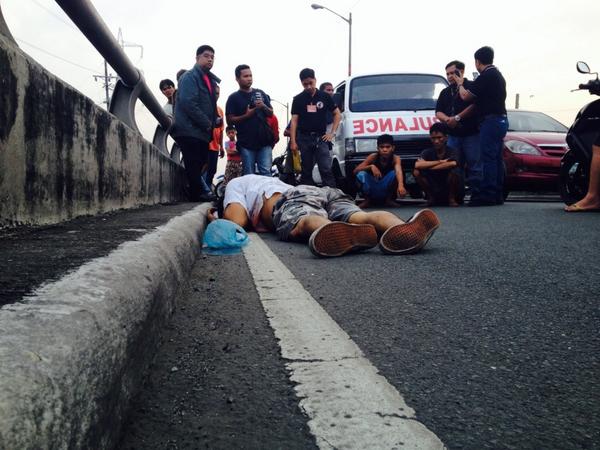 Another victim of extra judicial killing in the Philippines.
 PHOTO CREDIT;Noel Alamar
As a result, drug pushing there was an all-time low, as horrified pushers absconded, compared to the records of his predecessors and the neighboring towns who had to grapple with the proliferation of Methamphetamine Hydrochloride known in street lingo as shabu.
"When did you learn to kill the bad guys? Who were your idols in "salvaging (slang for extra-judicial killing") drug pushers?" I posed to him.
He said he learned it when he was assigned at the anti-kidnapping group of the national police when they apprehended notorious kidnappers that his superiors and colleagues easily executed them.
"We kill them there without fanfare. The media did not know about it. We kill them "para sa bayan" (It means, killing them to reduce their ranks not for media publication but for deterrence)," he told me.
"For example, we nabbed a member of the X Group. We interrogated and even tortured the member to squeal who were his companion. We asked him to call through the mobile phone one of them for a meeting in a particular place. When his colleague arrived, we arrested him. We did the same interrogation and torture so he would invite another companion and do the same to the second, third and up to the tenth member".