After President Rodrigo Duterte implicated several judges, mayors, former mayors, and other officials and non-officials of the Philippine National Police to protect narcotic dealers, ordered the revocation of their firearms' permits, and withdrawals of their security details from the PNP, these public luminaries and those police officials are now vulnerable to assassination from the death squads.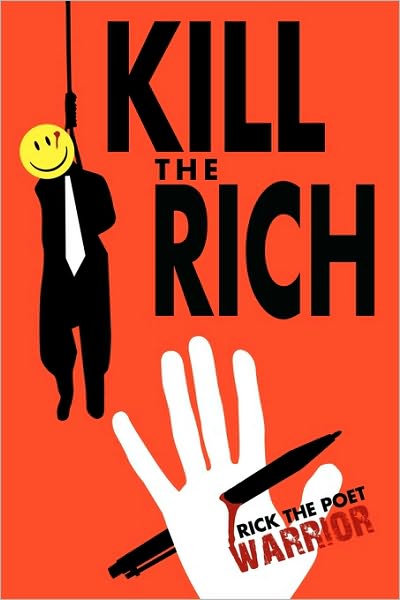 Since many Filipinos complaint at the sidelined that those almost 1000 suspected dangerous drug characters killed by the policemen and death squads came from the Unwashed of the Society - by leaving many of them with a rectangular cardboard with a note: "Tulak ng Druga, Huwag Pamarisan", it is high time the government or any adventurous groups there to make a sample by shooting to death any one of these luminaries like those judges and mayors to show to the world the War on Narcs are not only trained against the poor but for the rich and powerful, too.
***
When I posted at Tweeter the title of this column/blog, former Custom Commissioner Ruffy Biazon, an incumbent congressman of Muntinlupa, reacted:
"No, don't kill them. Make them talk. Dead men tell no tales".
Hinde na lang ako nag react sa Tweeter.
But anyway, here's my reaction to Congressman Ruffy, a good friend:
Ang mga Regional Trial Courts' judges who dismissed drug cases for a fee they don't have bosses to protect. Their bosses are their pockets
in exchange for a huge fee to dismiss the non-bailable narcotic peddling cases.
In the Philippines if a magistrate dismissed an illegal drug case, it means that's final because our law protects the accused.
So for me, kill some mayors, kill some judges then you have a DETERRENCE to those who want to become narco coddlers just like those implicated by the no-nonsense president.
So for you who disagree with my pronouncement with your antics: 'Spare these mayors, spare these judges" then, son of a gun, we have a dysfunctional and weakling government just like the Benigno Aquino III Administration where "due process of law, as mandated by the Constitution, had been BASTARDIZED by these judges and prosecutors.
Here are the names of those public officials, I
quoted
from Daily Inquirer
named by President Duterte at 2 Am today:
LUZON
Reynaldo Flores, Naquilian, La Union
Dante Garcia, Tubao, La Union
Martin de Guzman, Bauang, La Union
Marjorie April Salazar, Lasam, Cagayan
Goto Violago, San Rafael, Bulacan
Marino Morales, Mabalacat, Pampanga
Felix Castillo, Langiden, Abra
Eufronio Derigel, Agoo, La Union
Jesus Celeste, Bolinao, Pangasinan
Jose "Pepe" Miranda, Santiago City, Isabela
Vicente Amante, San Pablo City, Laguna
Ryan Dolor, Bauan, Batangas
Edgardo Trinidad, El Nido, Palawan
VISAYAS
Mayors
Alex Sentina, Calinog, Iloilo
Julius Ronald Pacificador, Hamtic, Antique
Wilfredo Bietbeta, Carles, Iloilo
Marcelo Malones, Maasin, Iloilo
Hector Ong, Laoang, Northern Samar
Rolando Espinosa, Albuera, Leyte
Beda Cañamaque, Basay, Negros Oriental
Madeleine Ong, Laoang, Northern Samar
Francis Ansing Amboy, Maasin Iloilo
Fralz Sabalones, San Fernando, Cebu,
Antonio Pesina of Iloilo City
Erwin Tongtong Plagata, Iloilo City
Ex-congressman JC Rahman Nava, Guimaras
Congressman Party-list Jeffrey Celis
MINDANAO
Abubakar Abdul Karim Afdal, Labangan, Zamboanga del Sur
Gamar Ahay Janihim, Sirawai, Zamboanga del Norte
David Navarro, Pagadian City, Zamboanga del Sur
Bobby Alingan, Kolambugan, Davao del Norte
Yusufa Munder Bobong Ramin, Iligan City Lanao del Norte
Jessie Aguilera, Alegria Surigao del Norte
Jamal Dadayan, Buadipuso-Buntong, Lanao del Sur
Sabdullah Macabago; Saguiaran, Lanao del Sur
Muslim Aline Macadatu, Lumbatan, Lanao del Sur
Rasul Sangki, Datu Saudi-Ampatuan, Maguindanao
Montaser Sabal, Talitay, Maguindanao
Vicman Montawal, Datu Montawal, Maguindanao
Samsudin Dimaukom, Datu-Saudi Ampatuan, Maguindanao
Norodin Salasal, Datu Salibo, Maguindanao
Ex-mayor Benahar Tulawie, Talipao Sulu
Reynaldo Parojinog alias Andong
Nova Princess Parojinog Chavez
Omar Solitario Ali, Marawi City
Vice Mayor Abdul Wahab Sabal, Talitay, Maguindanao
Otto Montawal, Datu Montawal, Maguindanao
Nida Dimagkon, Datu-Saudi Ampatuan, Maguindanao
Arafat Salic, Marawi City
Rasmiyah Macabago, Saguiaran, Lanao del Sur
Congressman Guillermo Romarate Jr., second district, Surigao del Norte
Ex-board member Ricardo "Ardot" Parojinog
Active and retired law enforcement officers:
Ret. Police Inspector Rolando Batulayan
Police Superintendent Maristelo Manalo, PNP-CIDG
PCI Roberto Palisoc, Station 7 MPD
Ret. Superintendent Ciceron Ada
PCI Eric Buenaventura, Navotas
PO2 Geraldine Bautista Manuel, PNP PRO2 Health Service
SPO3 Ronald Calap, Isabela PPO
POC Rodel Samoledo; Lalio Police Station
PO3 Cecilio Domingo, Nueva Ecija CIDT
PO2 Ryan Mendoza, Tarlac Police Station
Jeffrey Serafica, Butuan PPO
PO1 Normal Adarlo, Puerto Galera NPS
Mark Canete, RSRPSB MIMAROPA
PO1 Mark Christian Catalina, PNP Camarines Norte
PO2 Alan Carpio, PCP-8 Pasay City
PO3 Eric Lazo, QCPD Station 6
PO3 Alexander Macabeo, PCP 3 Paranaque City
PO3 Johnny Mahilum, QCPD Station 6 Batasan
PO2 Celito Melendrez, Binangonan Police Station
Ret. Gen. Vicente Loot; Ret. General Valerio, Santa Barbara Iloilo
General Bernardo Diaz, Region 6
General Idio, RTC of Calbayog City
Ret. Police Superintendent Floro, Antique PNP and city director
Police Superintendent Kashmir Disomangcop, former COP of Iloilo Base Commander
Police Superintendent Delia Paz, Chief RDIDM
Police Superintendent Genepa, RIU-6 Intelligence
Police Superintendent Ipil Duenas
Superintendent Condag; Police Superintendent Eugenio Malic, PNP Maritime Group
PNP Lamsis, former chief Antique anti-drug
Police Superintendent Gomboc
Police Superintendent Lebin
Police Inspector De Jose, CSOG PNP Region 6
Police Inspector Duarte, former PCOP of Arevalo, Iloilo
PIC Vicente Vicente, chief of police-Banate
P/Insp. Romeo Santander – Former chief intel Cebu
PO2 Michael Cortez – Barile Police Station
SPO1 Jen dela Victoria – PS5 Cebu CPO
SPO1 Onel Nabua – Barile Police Station
PO2 Jomar Ibanez – Lapu-Lapu Police Station
PO3 Ryan Martus Kiamco – Cebu Provincial Office
PCI Ibrahim Jabiran – Zamboanga CPO
PCI Perfecto Abrasaldo Awi Jr. – Misamis Oriental
P/Insp. Roy Montes – Iligan PRO
P/Supt. Ricardo Gando Pulot – COP Quezon Bukidnon
P/Insp. Martin Plaza – former Panabo chief intel
PO1 Pierre Dizo – Zamboanga del Sur
PO3 Omar Juani – Zamboanga City Public Safety
PO3 Daryl Page – Tabasan Municipal Station
SPO1 Totong Joe Valdez – 9th RNG
SPO4 Rodrigo Ramos – Bukidnon PRO
SPO1 Reynaldo dela Victoria – CDO
SPO3 Emilio Mendoza – Lozaria PP5 Iligan City
Marlo Espinosa – Bukidnon
SPO3 Richie Mat – CIDG Mati Davao Oriental
SPO3 Rosell Iliviera – CIDG Tagum Davao del Norte
PO3 Jessie Balabag – Region 11
PO3 Filomeno Soronia – Digos Police Station
PO1 Glean Alicarte – PRO 12
PO1 Philip Pantarolia – Tacurong City Police Office
SPO1 Gerry dela Rosa – South Cotabato PPO
PO3 Bebot Ruiz – General Santos City PO
PO3 Estelito Solanio – Malongon, MPS Sarangani
PO1 Jerebel Ocsio – PRO RMN
SPO1 Ernesto Billones – NCR
JS1 Lito Montemayor – Roxas District Jail Aparri
PO1 Vicente Reynaldo Celis – NCR
PG Drexel Saet – MIMAROPA
SPO1 Felix Tubil – Region 3
SPO3 Nicolas Ponce Angeles – Region 3
SPO2 Rod Erseni – Marinduque BFP
FO1 Reynaldo Valencia – Claveria Police Station
SSgt. Vic dela Cruz – MIMAROPA
B/Gen. Leoncio Daniega – NCR
Reymante Dayto – Region 5
J1 Alan Manatad – Region 7
SPO3 Christie Cielo Tingad – Region 7
RSAD Casimiro Castro – CAFGU 38IB 6ID ARMM
RSAD Pfc. Philip Miro – 40IB 6ID ARMM
Cpl. Cusinan Lopez – 52IB ARMM
Pfc. Mamadali Ipad – 64IB 6ID
Marine Cpl. Alfrenz Gurias Abedin
Jimmy Manlangit – Region 12
Judges:
Judge Mupas of Dasmariñas, Cavite
Judge Reyes, Baguio City
Judge Savilo, RTC Branch 13, Iloilo City
Judge Casiple, Kalibo, Aklan
Judge Rene Gonzales, MTC, (unknown province)
Judge Natividad, RTC Calbayog City
Judge Ezekiel Dagala, MTC, Dapa Siargao
[the list is going to be updated soon]
READ MY ARTICLE AND WATCH MY VIDEO INTERVIEW WITH A FORMER POLICE GENERAL AND A CONGRESSMAN BY CLICKING THE FOLLOWING:
(You can read my selected columns at http://mortzortigoza.blogspot.com and articles at Pangasinan News Aro. You can send comments too at totomortz@yahoo.com)