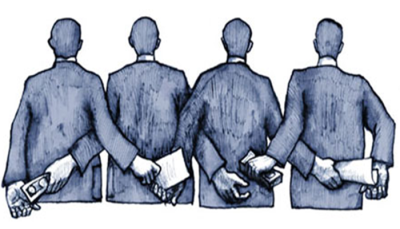 Kalabaw na kasali sa fiesta sa Ozamiz City pinagbabaril ng mga pulis.
Kasalukuyang iniimbestigahan pa ng joint teams ng National Bureau of Investigation (NBI) at Criminal Investigation Detection Group (CIDG) kung nang-agaw din ng baril ang kalabaw gaya ng mga drug pushers na pinagpapatay ng mga alagad ng batas.
Here's an excerpt of the news:
 "CAGAYAN DE ORO CITY – A carabao that was part of the activities of Ozamiz City's annual fiesta ran amok on Saturday.
Witnesses said the carabao, a full grown male bull, lost its temper when it was paraded around the Birhen sa Cotta grounds where the final judging of street dancing also took place.
The street dancing competition was one of the highlights of the Subayen Keg Subanen Festival".
A big time private contractor with the government told me how he and public officials earn in a, say, ten million pesos farm-to-market road in a town.
"15 percent lang ang tubo ko diyan. 15 percent bigay ko sa congressman, 5 percent sa DPWH (Department of Public Works & Highway) for the boys nila to divide, and 10 percent kay mayor," he enumerated.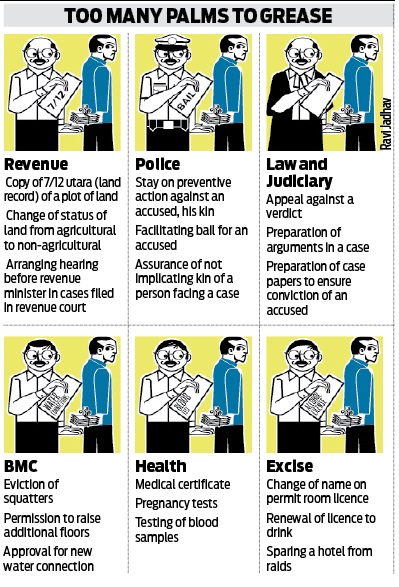 He cited that before he wins the bidding for the project at the DPWH, he first get the nod of the other two bidders (required by law) who would quote the first two highest bid to make the project so they would lose while my source, who bids the lowest ten million project wins.
"I will give them P300 thousand to divide among them or to those other bidders who are interested to the project".
When I asked him how much he shell-out to the village chief that host the farm-to-market road, he told me he gives the "kapitan" P5000 as token of appreciation in signing the document to attest the program of works in his barangay had already been done by his construction firm.