When I and my co radio host dropped by recently at the mess hall of a police station of a first class town in Pangasinan, the policemen there were eating silently their lunch composed of sinigang na pork and fried galungung.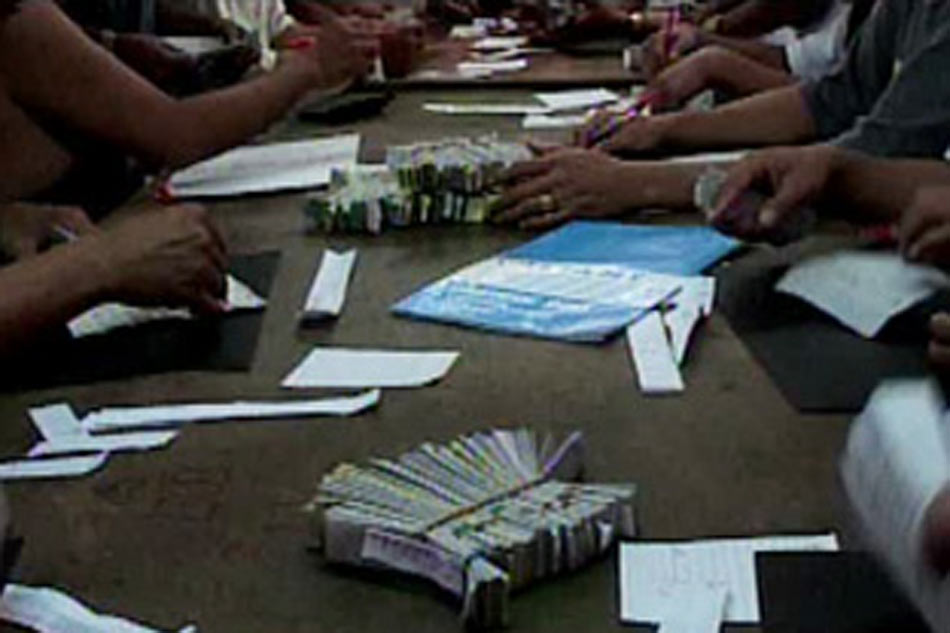 WAR ON GAMBLING: Philippine Charity Sweepstakes' Small Town Lottery
 (STL) gets 
more territories from Atong Ang's jueteng liked game's Jai-Alai.
 PHOTO CREDIT: ABS-CBN
Since time immemorial, these viands and their equivalents are available for FREE from breakfast to supper in the more than one hundred police personnel in this town alone.
Thanks to gambling in the province where a percentage share to the chief of police and the mayor include also the free meals and even operational funds of the financially hard up cops.
Pangasinan, a mammoth province, has 44 towns and 4 cities' police stations.
But 
President Rodrigo Duterte signed on February 2 this year Executive Order (EO) No. 13 which seeks to "intensify" the government's fight against illegal gambling.
In case the Department of Justice succeed in stopping the Meridiane Vista Gaming Corporation (MVGC) - a jueteng like number gambling game – these free meals for the police – whose lower ranked received  a government salary of P21,000 a month and its highest ranked a Superintendent, equivalent of a Lieutenant Colonel in the military, got more than a hundred fifty thousand that includes his monthly salary and monthly share from gambling - would come to an end.
Can the determined Chairman Jose Jorge Corpuz and General Manager Alexander Balutan, both PMYer, of the Philippine Charity Sweepstake Office (PCSO) and the gung-ho Justice Secretary Vitaliano Aquirre stop Atong Ang's MVGC in controlling the ten billion pesos a year number games in the country that did not pay a tax to the Bureau of Internal Revenue?