DAGUPAN CITY – After he transformed an infamous "sitio" from haven of narcotics peddlers, the chief of police here faces a growing problem of mendicancy and prostitution among the people there.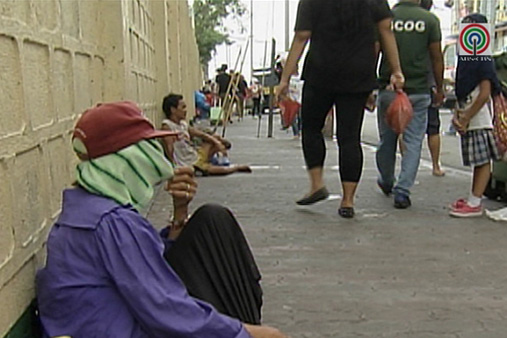 Beggars in the Philippines. Photo Credit: ABS-CBN
"The guy who used to peddle shabu (methamphetamine hydrochloride) and earned two thousand pesos per day could be seen begging the chief of police for a bowl of rice to feed their families," a police officer who asked anonymity told Northern Watch Newspaper.
Superintendent Neil Miro, this City's chief of police (COP), said that even the wives of these former peddlers succumbed into prostitution to meet economic end.
"During the heyday of the illegal trade at Sitio Aling, you can even see bystanders there with toy dog breed's Shih Tzu. Where did they get the monies in buying and feeding those pets?" the same police source posed.
Miro said that to mitigate the impact of unemployment, he already talked with friends in  the construction business in Manila and Pampanga to employ the jobless males in Aling.