"All politics is local, " a famous phrase from my favorite humorous former U.S Speaker of the House of Representatives Tip O'Neill where his book "Man of the House: The life and Political Memoirs of Speaker Tip O'Neill" I kept bragging to five-time Philippines' House Speaker Joe de Venecia whenever I was in a huddle with him.
"Yah, I met Democratic Party's Speaker O'Neill "All politics is local" when I met then President Ronald Reagan in the White House," the rabble rousing Philippine Speaker kept telling me.
Here's the neophyte congressman's son of Speaker Joe when I interviewed him about the "circus" in the House of Congress perpetrated by two solons whose hatred with each other hailed from local politics that Speaker O'Neill kept blaming, son of a gun, whenever political and economic situations in the Land of the Free and the Brave went south.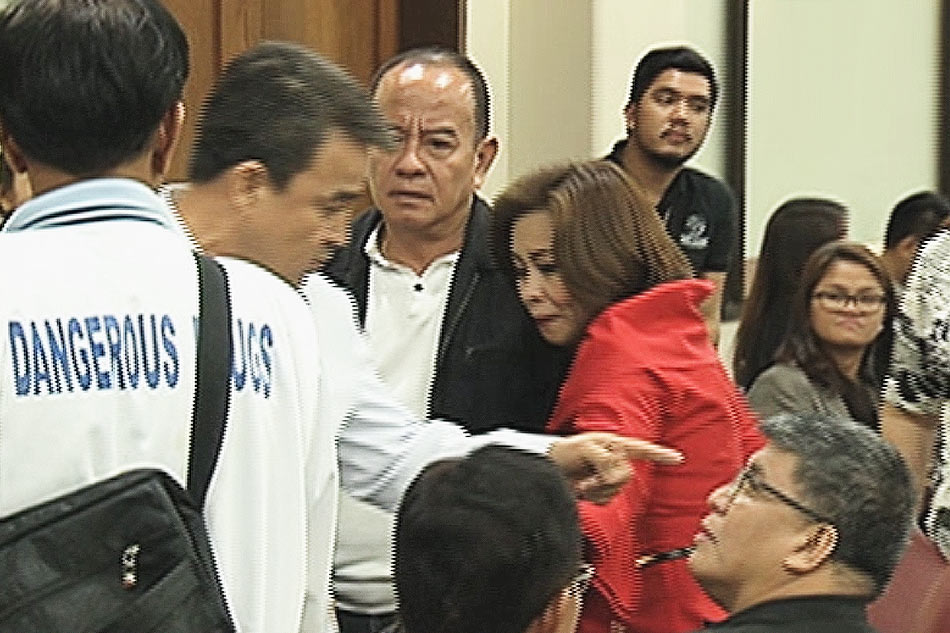 Congressman Ace Barbers points a finger at the face of
RepresentativeProspero Pichay in a near fisticuffs that ensued
 recently at the House of Representatives seen by millions of
 television viewers. Photo Credit: ABS-CBN 
 If House of Representatives' Speaker Pantaleon Alvarez was ashamed by the near fisticuff of Congressmen Robert Barbers and Prospero Pichay Jr., a Pangasinan solon cited that there was bad blood between the duos that started in Surigao Province.
Barbers and Pichay are congressmen from the second and first Districts Of Surigao Province.
"That's what I heard. Again, it was not firsthand information it was told to me. It also came out in the news," declared by Congressman Christopher "Toff" de Venecia.
According to the Daily Inquirer, Pichay pitted candidates against the Barbers' clan following Robert's refusal to toe the line as member of the then ruling party Lakas-Christian Muslim Democrats when he signed the failed impeachment complaint against then president Gloria Arroyo, Pichay's ally, in the middle of 2000s..
In 2007, former Surigao del Norte governor Lyndon Barbers lost his congressional bid against Guillermo Romarate Jr., while Robert won his gubernatorial bid.
It was in 2010 that the Barbers political rule in Surigao del Norte officially ended after Robert lost his reelection bid to Sol Matugas, and Lyndon his mayoralty bid to Ernesto Matugas.