After the hearing on the PNP Modernization Bill last November 26 at the swanky Sison Auditorium in Lingayen, Pangasinan,Congressman Leopoldo Bataoil (2nd District, Pangasinan and PMA '76) introduced me to Congressman Romeo Acop (2nd District, Antipolo and PMA '70) as a former personnel of the Tactics at the Philippine Military Academy in the late 1980s when he was one of the tactical officers there.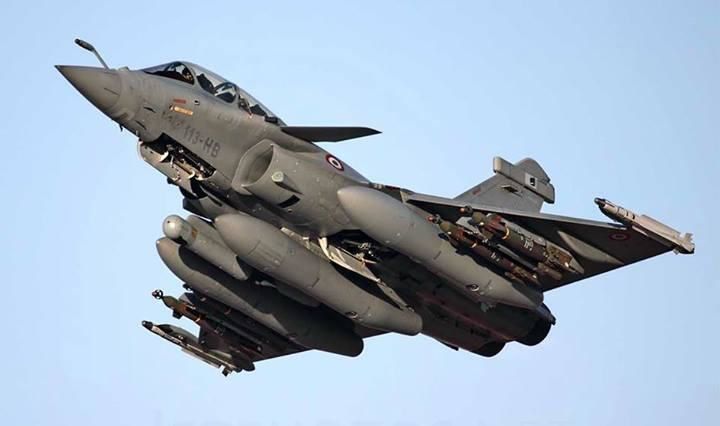 RAFALE. U.S$101 million apiece French made Dassault
Rafale multi-role jet.Photo Credit: Dassault Aviation
"Sir, what class are you?" I asked Acop, a lawyer.
"1970"
"Oh, your mistah (classmate) was Julius Javier (living legend and hero of the black panther commando the Scout Ranger). He just reacted last week on my blog I posted at Face Book on my article about former U.S General Colin Powel during his stint at Fort Leavenworth in Kansas.
"I'm still seeing Julius; we played golf together with my other "mistahs".
After I narrated to him that I and my family lived at the RFC near the statue of "young boy" General Gregorio del Pilar when they were still firstie (graduating cadets) in the 1970,I asked Acop, a member of the
Oversight Committee of
 Revised AFP Modernization Program, why it takes several years (2018 to 2022 of Horizon 2) for the AFP to buy a squadron or two squadrons of multiple jets like the U.S made $19 million apiece F-16 bloc C/D, Sweden made  U.S $ 70 million each Saab JAS 39 Gripen, or U.S$101 million apiece French made Dassault Rafale to buttress the Philippines' defense of her  islands, and reefs at the West Philippines Sea (WPS).
"In case Congress deliberate and fund in 2017 the multi-role jets, funds will be available in 2018, order and delivery of the brand new jets will be on 2019 or 2020, baka ubos na ang isla natin sa WPS in case we keep procrastinating on buying them?"
He told me that the Revised AFP Modernization Act  (RAFPMA) or Republic Act 10349 already funded all the items needed by the AFP up to the end year 2028 of the Horrizon-3.
"The ball now lays on the executive department especially the new president whether he/she supports it, " he told me.
When  I asked him in case the tension at the WPS get out of control, why not Congress pass a special appropriation to buy  second hand F-16s or Israeli Kfirs, all multi-role fighters, especially the latter the Israelis offer us in a basement price.
"They were manufactured in the 1970s but their frames and platforms were spruced up to fly for thousands of hours not to mention the warranty given by the Israelis, their new avionics and munitions are at par with the F-16," I declared.
GRIPEN MULTI-ROLE JET. Sweden made  U.S $ 70 million each
Saab JAS 39 Gripen. Photo Credit: pinterest.com
As what rhk111smilitaryandarmspage.wordpress.com wrote: 'All Kfirs being sold now are taken from the mothballed stocks of the IAF (Israel Air Force), but are refurbished and upgraded with advanced avionics. The latest version in the market is the "Block 60″ armed with an Active Electronically Scanned Array (AESA) radar, the EL/M-2052. IAI is selling this new version with a 40-year manufacturer's guarantee for the low price of only USD 20 million each, which would be cheaper than the FA-50 Golden Eagles (priced at U.S $30 million apiece - MCO)".
Acop said we should instead buy for brand new than procuring those French Mirage III/5 delta-winged inspired Kfir, whose technology the Jews stole from the French after the latter would not sell those hundreds of Mirage III Israeli ordered and paid before the outbreak of the Yom Kippur War in 1973.
Here under was my Question and Answer with Congressman Sam Pagdilao (Baron, PMA '79) before I and Rep. Acop had a huddle:
MORTZ: May question is not on the PNP Modernization Bill but on the RAFPMA because you and other former military or police officials are members of the Oversight Committee of the military modernization.
Sir, nakita ko kasi sa Horizon-1 (2013 to 2017) 33 military items, dadalawa o tatatlo pa lang nabili ng government iyong fighter-trainer jets sa South Korea and Bell Helicopters sa Canada. Bakit marami ang hindi nabibili sa Horizon-1? Wala bang supurta ang Congress sa procurement?
F-16 C/D. $19 million apiece F-16 Bloc C/D.
Photo Credit: taiwantoday.tw
CONGRESSMAN PAGDILAO: Okay, we are also members of the AFP Modernization Oversight Committee. Tama ka diyan. Una, I observed hindi nabibili hindi nasusunod ng AFP iyong Time Line saka iyong pagbili ng dapat bibilhin according to different Time Lines o Horizons sa bill.
So, wala bang suporta ang Congress?