In my recent columns and blogs I said that the dangerous drug's war of President Rodrigo Duterte have continued to be successful by citing those villages, towns, cities, and provinces where narcotics trade and usage have declined significantly.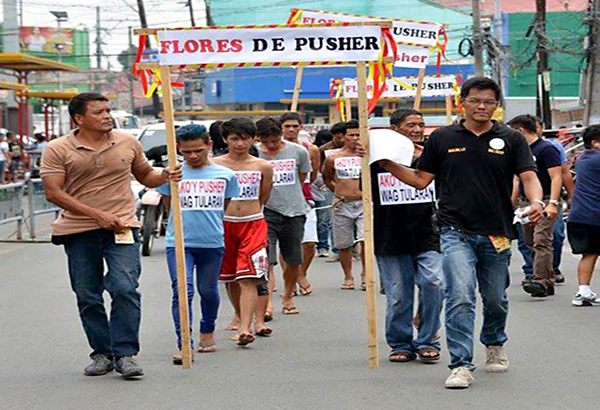 11 drug suspects take 'walk of shame' in Batangas. Photo Credit: Philippine Star
Presently, a city with 32 barangays (villages) in Northern Luzon has one barangay left to be cleared to be called 100 percent drug's free.
"What if narc pushers and users returned to their old ways, who would declare those villages no longer drugs' free," I posed to the chiefs of police of a city and a first class town.  
 The duo told me that monitoring and revisiting those illegal drugs free villages are the measurements they are going to use to know that those villages are soiled by enterprising illegal drug pusher and returning user.