News headline recently: "Duterte: 'Susmaryosep,' CIA is planning to kill me".

Here's an excerpt of my Q & A last April with then presidential candidate Rodrigo Duterte:
ME: Sir, are you not threatened by the pronouncements that the military and the U.S will harm you?
MAYOR DUTERTE: If God wants me to be there. If it's destiny to be assassinated…hangang diyan lang ako!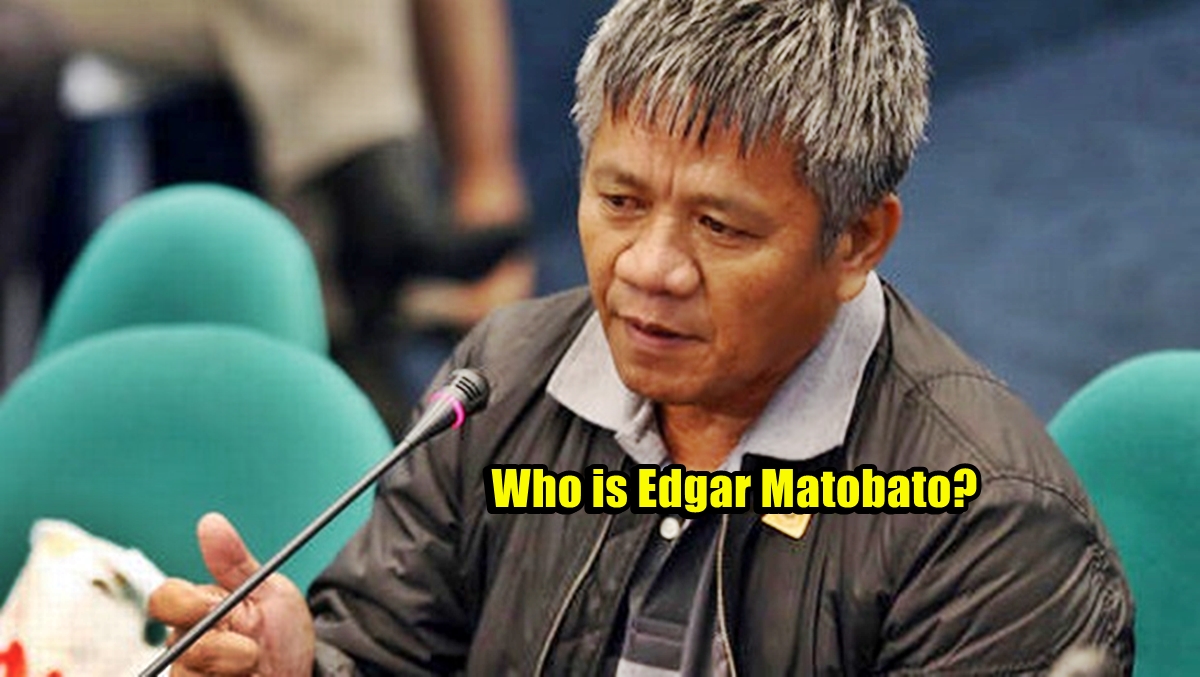 Confessed hired assassin Edgar Matobato. Photo Credit: PhilNews
ME: They are apprehensive because they said when you become president it means good bye to EDCA (Enhanced Defense Cooperation Agreement) and the military aid from the U.S would stop…?
DUTERTE: Who?! Mga Amerikano?!
ME: I read that on the community page of the military at Face Book.
DUTERTE: Let us see why? Are we dependent on the United States for our problem here?
Is the United States ready to die with us for us on the Spratly issue?
It we start war because talagang hinde na makapasok ang fishermen we are deprived of a rich fishing ground, and we declare war, is America, is EDCA useful to us? May pakinabang ba sila sa atin?
Lingayen Mayor Josefina "Iday" Castaneda told me her first class town losses P5 million share from the Internal Revenue Allotment (IRA) while San Fabian Mayor Constante Agbayani and Mangaldan Mayor Bona Fe D. Parayno answered my same poser that they lost P3 million and P1.5 million, respectively.
It was my friend Agbayani, whose natural demeanors amused me, who said that the reduction of his IRA was blamed to "cadastral", while the two lady mayors nodded their heads when I told them the depletion were probably due to the entry of the new towns in the country.
IRA, that came from taxes collected by the BIR, is likened to a pie. It is divided by recipients 81 provinces, 145 cities and 1,489 towns all over the archipelago.
That's why brass of the League of Cities of the Philippines (LCP) have been rejoicing because new cities like Baybay, Bogo, Catbalogan, Tandog, Lamitan, Borongan, Tayabas, Tabuk, Bayugan, Batac, Mati, Guihulngan, Cabadbaran, El Salvador, Carcar, and Naga have been reverted by the Supreme Court last August this year to municipalities.
Inclusion of these 16 cities means a loss of P40 to P100 million of IRA a year to each of the 122- member LCP.
Politicians in San Fabian, Pangasinan told me yesterday that confessed assassin Edgar Matobato hid from the men of President Rodrigo Duterte by doing construction work at a catholic seminary located at the mountainous area of the coastal rustic town.
"Sabi ni Brother XXX nakita niya si Matobato nagtatrabaho sa mga pari doon. Tahimik na tao nakakasabay niya at nakakatabi pag kumain sa seminary," a high official cited what the friend said who frequently visited the Mary Help of Christians Theology Seminary (MHCTS) in Barangay Palapad .
He told me that Monsignor Oliver Mendoza, the coddler of the 4 feet 8 inches hired gun who nonchalantly acknowledged killing 50 people, some by strangulation, did not live in the Seminary but at the Archbishop Palace in Dagupan City.
I'm curious about this coddling -stuff with the criminal by Men of God thus my poser: Has Lingayen-Dagupan Archbishop Socrates Villegas, who lives too at the Archbishop Palace, had a hand on hiding Matobato before he whistled blew in the Senate President Duterte, son Paulo, and others to be behind the spate of killings by the Davao Death Squad in Davao City?
As you know, in the 1990s there was this notorious assassin who was the leader of the Agila Gang sheltered by a priest at the latter official residence in Alaminos City.
According to the source, the killer was an alleged boyfriend of the effeminate curate.
Yaaks, mang-aagaw ng lakas!
(You can read my selected columns at http://mortzortigoza.blogspot.com and articles at Pangasinan News Aro. You can send comments too at totomortz@yahoo.com)