Crows on machismo, jinx, women at rally
LINGAYEN – A veteran politician whose stints in public office started in the late 1950s assailed in a grand rally the Pangasinan governor after the latter called him a wretched ape faced handicapped old man.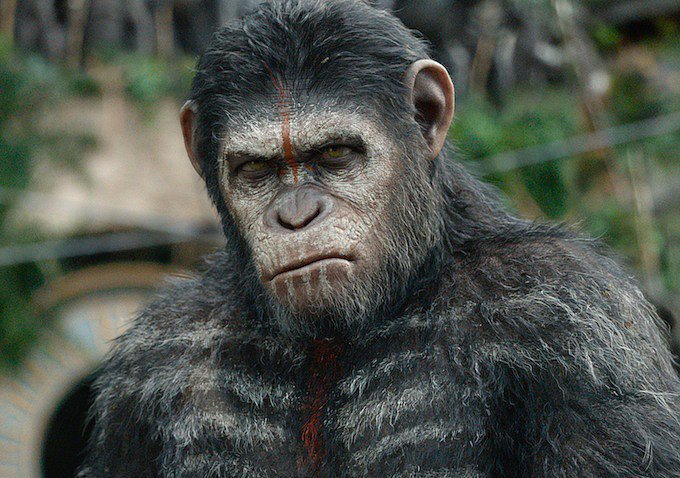 Manila Economic and Cultural Office (MECO) Chairman Amadito Perez, Jr., told the sea of supporters of Nationalist People's Coalition's gubernatorial aspirant Mark O. Cojuangco and vice gubernatorial bet Mark Roy Macanlalay, in a grand rally here, that he got the ire of exiting Governor Amado T. Espino, Jr. and his gubernatorial candidate son and namesake after he mocked the plan of the older Espino to beautify the Fifth District where the governor runs against Cojuangco's wife Kimi for Congress.
The lady Cojuangco is the incumbent solon there.
"Nag punta doon iyong mag –ama sabi nila iyang pa pilay-pilay na hukluban na matanda na iyan nakiki-alam pa sa pulitika na kamukhang tsonggo, sabi nila. Sabi ko totoo iyan, nagbabaston ako dahil hukluban na pero tanungin ninyo ho ang mga kapitbahay namin dahil ganyan na mahina ang tuhod ko kung nakita nila ang misis ko na nakabalot ng tuwalya sa ulo sa umaga, "ay may ginawa iyong mag-asawa!"" the Octogenarian Perez, a former mayor and congressman, bragged his sexual potency to the masses who relished it with a guffaw.
In the birthday bash of Cojuangco in October 12, 2014 at a university in Urdaneta City that the envoy hosted, Perez bragged to guests that he got four strong feet.
"May baston na ako ngayon. Sabi ko sa mga kaibigan ko na ang ikatatlong paa ko ay gawa sa bakal. Ang hindi alam ng iba na meron pa akong ika-apat na paa na pinagawa ko na rin sa bakal".
Perez cited the jinx of former Alaminos Mayor Hernani Braganza who tremendously lost with the older Espino in the 2013 governorship race. In that poll. the latter romped up 699,573 votes while the former got 237,109 votes.
"Alam ninyo kung bakit ganoon lang kalayo ang diperensiya ni Governor Espino at ni Braganza ng halalan ng nakaraan? Dahil amay kwandad Pangasinan walay ibubulsa ton tilay, walay ibubulsa ton banyas. Amom data nga malas naguyod mo idyay malas nga ibulbulsam nga banyas ket sisigurado nga naabak ka (Why that huge difference in the voting tabulation between Espino and Braganza? Because as what the Pangasinenses say Braganza kept a lizard in his pants' pocket thus a misfortune because he carried a lizard that caused his loss)," he said in a mixed Pangasinan and Ilocano's dialects.
Perez declared how incorruptible Cojuangco was. He said when they were both a congressman, a jueteng (illegal number game) financier came to Cojuangco and asked for his protection for half-a-million peso a month.
"Dahil si Congressman Mark Cojuangco ay hindi anak ng jueteng. Oo totoo iyan dahil ilang beses na may kilala ako na nagpapalaro na binibigyan ng kalahating milyon buwan-buwan si Congressman Cojuangco. Natatandaan ko pa iyan tinangihan niya. Pinagalitan niya pa iyong tao," Perez said as the people gave Cojuangco a rousing applause for his integrity.
Ever since the son of business tycoon Eduardo "Danding" Cojuangco became a congressman, Perez said, he never saw Mark asked for S.O.P (euphemism for financial cut) in government projects in his district.
"Sinabi niya sa kontraktor kung ano iyang ibibigay mo na porsiyento idagdag mo na diyan sa proyekto. Ganyan ka linis po ang ating kandidatung governor!".
Perez also regaled the crowd how naughty was a colleague in Congress who told him how to stop aging.
He said Abono Partylist Congressman Conrado Estrella, then a regular congressman, advised him to look for pretty women to take care of him especially after work.
"Tanungin ninyo si Congressman Estrella mahigit singkuwenta na iyan, pero parang biente otso lang dahil maraming nag aalaga sa kanya," by pointing to the solon who was seated near Cojuangco at the chairs in stage of the public plaza here.
Extreme Right is Manila Economic and Cultural Office (MECO)
Chair Amadito Perez, Jr.
"Nakasabay ko sa Congress iyan. Sabi niya ang unang tinuro niya sa akin. Manong, para huwag ka tumanda, maghanap ka ng mag-aalaga sa iyo. Sabi ko natatakot ako sa misis ko. Kamukha ni Mark…" he continued as the hoi polloi applauded.
Perez, a rumored Don Juan, said he out rightly dismissed Estrella's suggestion because he feared the brunt of his wife.
"To tell you the truth, I feared my wife because I am just like Mark Cojuangco who is a one woman man".
He joked that in a fiesta he pulled out Cojuangco from the presence of beauty contestants especially if his wife was there looking.
"Tinitingnan ako ng masakit ni Kimi".
He said the gubernatorial bet is a faithful husband and did not bear children to other women.
(You can read my selected columns at http://mortzortigoza.blogspot.com and articles at Pangasinan News Aro. You can send comments too attotomortz@yahoo.com).