DAGUPAN CITY – The appointment of new sets of barangay chairmen and council members by President Rodrigo Duterte will be lawful because they will be backed up by a law crafted by Congress, according to a solon.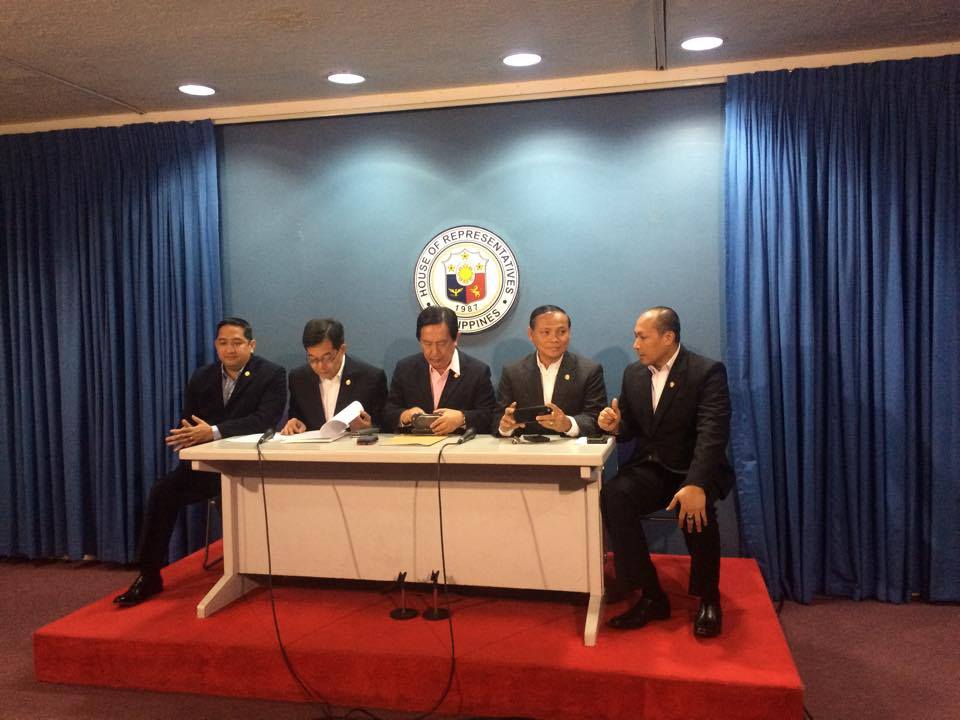 From left to right: Representatives Ashley Acedillo, Samuel Pagdilao,
Romeo Acop, and Leopoldo Bataoil. PHOTO CREDIT: RAPPLER

This was the reaction of Congressman Leopoldo Bataoil when asked if the appointment by the president of the village violates the right of suffrage of the Filipinos.
He explained that he and fellow members of the House of Representatives comes May 2 this year will resume session and will discuss how to amend the law that will empower the president to postpone the election of village chiefs and council members.
"Yes, in case we argue (for the amendment) it will go to the process (of legislation),"he said.
In October last year, President Duterte signed a law that moved the barangay and Sangguniang Kabataan elections that should be set on October 31, 2016 to October 23, 2017. Under the law, incumbent barangay and SK officials will continue to serve for a year unless they are removed or suspended from office.
Department of Interior & Local Government Secretary Ismael Sueno said recently that President Duterte did not only want the barangay elections postpone in October 23 this year he also wants to end the term of all barangay officials and replace them by his appointees.
The reason of the president to postpone the polls and handpick public officials in the villages was to avoid narcotics monies to influence the election of candidates who vie for the mentioned post.
"The reason the President wants the barangay elections postponed is that he does not want those financed by drug lords to win," said Sueno.
When asked that the plan of President Duterte to appoint new village officials instead of holding an election was unconstitutional according to Magdalo Representative Gary Alejano, Bataoil, a PMA graduate like the former, said that it could be above board because Congress would craft a law for Duterte to appoint those officials.
"If it is not provided for by amendment that have been passed by Congress and Senate then it's not sanctioned, it's not authorized. That's why if a president will appoint OICs or care takers barangay captain, barangay officials to a certain barangay, for all barangays. Let us see how that happens with that matter,"
Bataoil stressed.
VIDEO OF THIS INTERVIEW TO HEAR THE MORE LENGHTY DISCUSSION:
(You can read my selected columns at http://mortzortigoza.blogspot.com and articles at Pangasinan News Aro. You can send comments too at totomortz@yahoo.com
)